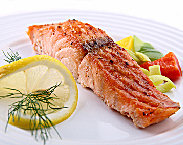 In today's world of busy lifestyles and special dietary needs, people fall short in their pursuit of healthful, nutritious and delicious meals. Ruby Slipper Gourmet delivers a service of customized meals, designed specifically for the individual.
The Mission of Ruby Slipper Gourmet is to provide and prepare healthy food for a healthy life style.
Ruby Slipper Gourmet is owned by Judith Flaskamper. Chef Judith started Ruby Slipper Gourmet to do what she truly loves; cooking for people and giving them quality food and extra time in their busy lives.
As owner of Ruby Slipper Gourmet, Judith designs customized menus for her clients based upon their preferences and dietary needs. She then shops, prepares and packages meals so they can enjoy gourmet food at their convenience.
Some of the additional services provided by Ruby Slipper Gourmet are: Formal dinner parties, Interactive dinner parties, In home cooking lessons and In-home week-end meals for desert visitors.
We believe that there is "No place like Home" to enjoy a nutritious and delicious meal – let me help you solve the age old question of...."WHAT'S FOR DINNER?"
The Bouillabaisse that you make is fantastic, the best I've ever tasted.  And the Thanksgiving dinner for my family was so special due to its beautiful presentation and amazing taste.  Judith, listened to what I wanted then made it better than any expectation I had.  She is a jewel, anyone would be lucky to have her in their kitchen.
Kathy, Rancho Mirage, California  

The food you make for my family is great, the children especially enjoy the Turkey Meatballs and Pizzas.  Thanks for giving us extra time in our busy lives.
Anthony, Rancho Mirage, California

Your weekly visits fill my kitchen with great smells and delicious food.  Thanks for all your help. 
Bill, Palm Desert, California

  Ruby Slipper Gourmet food is just what the doctor ordered:  Low sodium, fresh and full of flavor. 
Jane, Palm Desert, California  

Judith, the Birthday Dinner Party that you created for my sister made our visit to the desert very special. 
Angie, Calgary, Canada